Press Statement
IFJ deplores the killing of third blogger in Bangladesh
12 May, 2015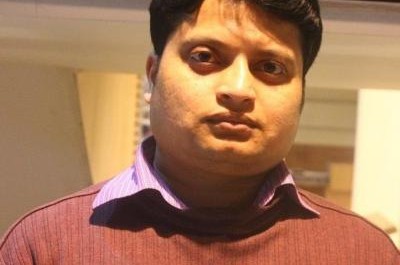 The International Federation of Journalists (IFJ) deplores the brutal murder of a Bangladeshi blogger in Dhaka today. The brutal attack is the third killing of a secular blogger in three months, as freedom of expression comes under attack across the country.
Earlier today, Ananta Bijoy Das was killed by an armed group near his home in Sylhet in north-eastern Bangladesh. Das, who worked at a local bank, was attacked by four men with machetes as he walked to work. According to reports, the group chased Das, attacking his head and body with the machetes. He was rushed to hospital but died upon arrival.
Das was a well-known atheist blogger in Bangladesh, who regularly wrote for Mukto-Mona (free mind) blog, run by US-Bangladeshi blogger Avijit Roy who was brutally murdered in a similar attack in March in Dhaka. In his writings, Das was critical of fundamentalism and the attack on secular thinkers, as well as championing science. In 2006, he was awarded with the Rationalist Award, by Mukto-Mona, for 'his deep and courageous interest in spreading secular and humanist ideals and messages in a place which is not only remote, but doesn't have a handful of rationalists.'
As news of his murder broke on social media, hundreds of protesters took to the streets demanding government action and for the killers to be brought to justice.
In March, following the murder of Avijit Roy, blogger Md Oyasiqur Rahman Babu was murdered on his way to work in Dhaka. Rahman was critical of irrational religious beliefs, superstitions and radical Islamists. Shortly after his murder, four assailants were charged with his murder.
The IFJ Asia Pacific said: "This brutal murder is a hideous attack on freedom of expression and the IFJ strongly urge the Bangladeshi government to put all necessary efforts into investigating those behind the attack, and bring them to justice."
"The attack against secular bloggers in Bangladesh is reaching epidemic levels with the third blogger killed in less than three months. The increase in press freedom attacks and the decline of safety for media workers is a primary concern. Bloggers are coming under attack from all sides and inaction on behalf of the government is a worrying trend. The failure on behalf of the government to stop these attacks has cultivated a culture of impunity."
Comments