FAQ on Internet Shutdowns
What is an internet shutdown?
An internet shutdown is an intentional disruption of the internet or internet-based mobile applications, by an order of the authorities or threat of non-state parties, to control communication or contents online. Other terms used to describe an internet shutdown include 'virtual curfew' or 'internet blackout' or 'network shutdown' or 'kill switch'.
Internet shutdown may also include restrictions placed on using the internet such as throttling (slowing down certain websites or internet-based services), and blocking of websites and services.
How do internet shutdowns violate freedom of expression?
Internet access enables people to exercise fundamental human rights such as freedom of expression and the right to information. Citizens today use internet platforms to express their opinions and information; while internet has also become a primary medium to get news, views and information on current affairs.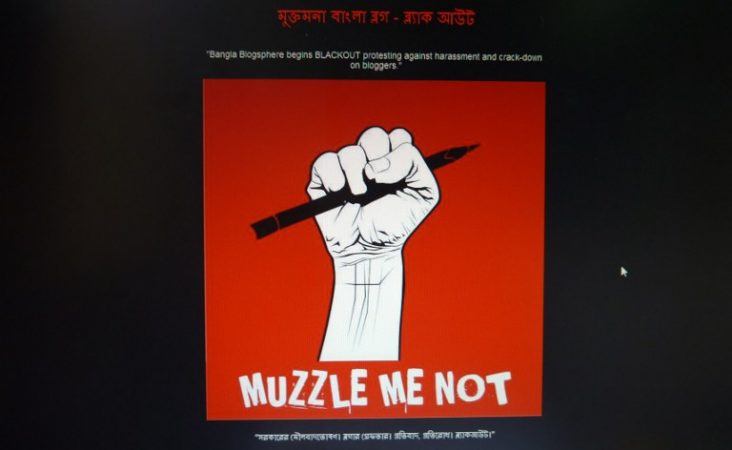 The UN Human Rights Council HRC3211 Resolution, passed on July 1, 2016, reaffirms the right to freedom of expression online and condemns 'unequivocally measures to intentionally prevent or disrupt access to or dissemination of information online in violation of international human rights law and calls on all States to refrain from and cease such measures' as a violation of international human rights law.
The 2017 Jakarta Declaration noted with concern 'the increasing tendency to effect internet shutdowns that undermine the right to freedom of expression, including press freedom, and the right to access information' and calls on states to 'refrain from internet shutdowns that unduly limit freedom of expression'.
When and why do internet shutdowns happen?
Most internet shutdowns are ordered when large numbers of people are expected to gather for political reason – peaceful demonstrations to violent protest – or for religious celebrations.
Some are preventive measures (restrictions imposed in anticipation).
Others are reactive (to control ongoing incidents).
Most are ordered when large numbers of people are expected to gather for political reason – peaceful demonstrations to violent protest – or for religious celebrations.
Some of the reasons South Asian governments have given to warrant or order a shutdown:
Maintain law and order

Fight terrorism

Ensure safety during a public event

Protect national security

Prevent civil unrest

Control rumours or misinformation

Prevent cheating on student exams

Test telecommunications agencies

Sorry, it was a mistake!
Where are South Asia's shutdown troublespots?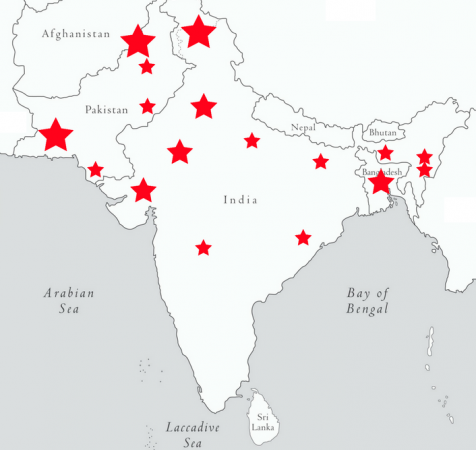 India, Pakistan and Bangladesh lead the internet shutdowns in South Asia.
The region in India with most internet shutdowns is Jammu and Kashmir followed by Haryana, Rajastan and Gujarat states.
In Kashmir, mobile Internet services were ordered to be suspended on April 26, 2017 for a month as students protest erupted across the Valley. The police ordered telecommunication companies to "immediately shut down" all mobile Internet services using a directives. As a result, freelance photographer Abid Bhat could not share his photos to international publications. Government say the restrictions help check the mobilization of protesters and prevent the spread of rumors.
In Pakistan, FATA (Federally Administered Tribal Areas) has had no internet services since June 12, 2016.  Governments regularly order internet shutdowns in Balochistan province, and in the cities of Islamabad, Rawalpindi, Karachi and Lahore. Reportedly, 3G and 4G mobile services were suspended in border districts of Balochistan including Chaman, Chagi and Pishin due to security reasons.
A complete shutdown of mobile and internet service was authorized during March 28-30, 2016 in Islamabad and Rawalpindi  for security reasons. Authorities refused to share specific locations effected by the ban. Pakistan Telecommunication Authority ordered the suspension on directives of the ministry of interior. The blackout was in response to Mumtaz Qadri's political supporters entering the federal capital in protest.
In Bangladesh, shutdowns mostly target the capital, Dhaka. In 2015 authorities in Dhaka, Bangladesh shut down some internet services for several hours, including blocking access to Facebook, Whatsapp, and Viber. The Bangladesh Telecommunication Regulatory Commission said the shutdown was on security grounds. The shutdown occurred because of events surrounding an important judgment in a trial of the perpetrators of human rights abuses in 1971 Liberation War against Pakistan.
What are the costs of a shutdown?
Internet shutdowns cost the world $2.4 billion in a year from July 2015 to June 2016, according to Brookings Institute.
India shut down internet for a total of 70 days which incurred a loss of US$968 million to its economy, Pakistan shut down internet for a total of four days and lost US$ 69 million and Bangladesh lost US$ 69 million for 25 days of shutdowns.
The Global Network Initiatives estimates that an average high-connectivity country stands to lose at least 1.9% of its daily GDP for each day all Internet services are shut down. For an average medium-level connectivity country, the loss is estimated at 1% of daily GDP, and for an average low-connectivity country, the loss is estimated at 0.4% of daily GDP.
Shutdowns do not only have economic cost, but also huge social and psychological costs. People lose access to emergency services such as health services, crisis communication with friends and family, and access to important news and updates on the situation. So too, internet shutdowns are too often used as a tool used by government to silence critical voices. When internet is shut down, people lose the most used platform to express themselves freely.
The laws that let shutdowns happen
Internet shutdowns are more likely to happen when laws are outdated or overbroad; when laws are not transparent; and when international standards do not disallow them, says Access Now, a global organization that defends and extends the digital rights of users at risk around the world.
Most of the countries use the power of the licensing telecommunication authority to issue directives to order internet shutdowns. In some cases, India has used Telegraph Act 1885 and Bangladesh uses Bangladesh Telecommunication Act 2001.
Error messages during internet shutdown
There are usually various types of error messages that will appear on computers when the service has been blocked or shut down, Error codes are standard responses to denote a problem, like 404 (not found) or 403 (forbidden) or 503 (unavailable).
To track how often the Indian government has restricted the public's access to the internet, SFLC has set up the website Internet Shutdowns, where you can see how often internet shutdowns have been imposed and for how long they have continued.
How are journalists circumventing shutdowns around the world?
If the shutdown is specific to some websites or platforms, there are always opportunities to circumvent shutdowns. Journalists in Uganda used VPNs (Virtual Private Networks) services or TOR Browser to access blocked social media platforms in 2016. Free VPNs services are available for desktop and mobile phones that allows access to blocked websites and services. TOR Browser allows users to anonymously browse internet by hiding who is accessing and what is being accessed in internet.
In Turkey, when internet got shut down in the area of the protests in December 2016 and the phones were still working, a journalist decided to drive for few kilometers away to access to internet and live tweeted information about the protests which she received through phone calls from the protest area.
In Kashmir, in times of social media ban in 2017, the citizens used local alternatives to Facebook or Snapchat developed by local youths. Kashbook, a social networking with a feel and look of Facebook, and KashmiriChat, a free, private, encrypted and self-destructing messaging service, became popular during the shutdown.